Iowa Youth Congress
Anna Boes, Online Co-Editor-in-Chief
September 10, 2019
Hang on for a minute...we're trying to find some more stories you might like.
As the 2019 term of Iowa Youth Congress comes to an end, representatives from A.L. are finishing off their year with their service projects. These projects are meant to help members get more involved in the community. 
"When we have this experience of being like an elected representative, we learn the kinds of things that leaders should do, and an important part of being a leader is serving your community," said sophomore Molly Higgins.
While these projects are mandatory for the group, they are still important to the members since they are typically about something they are passionate about. Each member works on a different project. Sophomores Molly Higgins and Kayla Whitworth are working on sending letters to those affected by shootings related to religious beliefs. 
"We are planning a service project in which we organize people to make a bunch of cards to send to mosques and synagogues in the United States to show our support in the aftermath of violence against religious minorities, such as the mosque shooting in New Zealand and the synagogue shooting in California," Higgins said.
Junior, Kiri Amdor, is organizing a book drive for homeless teenagers.
"Reading is an essential skill no matter what you do with your life," Amdor said. "Putting a book in someone's hand and giving them the chance to learn to read is great. 37% of homeless are a youth with a single parent, while 4% are for unaccounted youth."
The goal of Iowa Youth Congress is not only to help students learn more about politics in our state, but also to help them make their voices heard to actual legislators in Iowa, and hopefully get their proposed legislation passed in Congress.
"The IYC provides youth of all backgrounds the opportunity to gain hands-on education in the subject areas of state government, democracy, advocacy, and civic engagement," said humanrights.iowa.gov.
About the Writer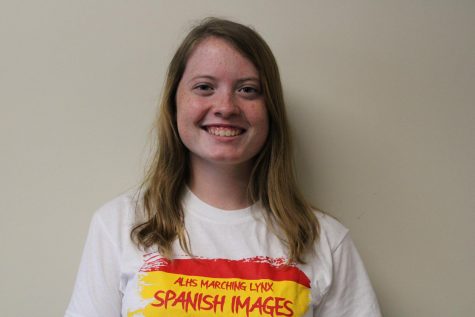 Anna Boes, Online Co-Editor-in-Chief
Anna is a senior at ALHS. As year four of being on newspaper staff rolls around, the addition of the website is adding a new, exciting aspect to help get...