TradeWorks Academy recognized by Governor Reynolds in Condition of the State Address
Sarah King, Online Co-Editor in-Chief
February 4, 2020
Students from the Abraham Lincoln High School and Thomas Jefferson High School TradeWorks Academy traveled to Des Moines, Iowa on Jan. 14 to be recognized by Governor Kim Reynolds in her third annual Condition of the State address. 
"It was an honor to attend the Condition of the State address with our students and to have Council Bluffs and our school district in the spotlight," CBCSD Superintendent Dr. Vickie Murillo said. "We appreciate the Governor's affirmation of our work and her commitment to programs like TradeWorks that are helping students become future ready."
On top of being able to watch the governor's Condition of the State address in the House of Representatives Chamber, the TradeWorks students were shown around the capitol building and given the opportunity to meet the governor in her office.
"It was really interesting to see what they actually do at the capitol, and it's cool to be recognized," ALHS junior Justin Jensen said.
Attending the event was not only a valuable experience for the students in the TradeWorks Academy, but for teachers as well. 
"I was really excited for the kids," ALHS TradeWorks teacher Dan Fee said. "I think it was good for them to understand that the government is the way that we get money to run these programs, and I think that was a good learning experience for them."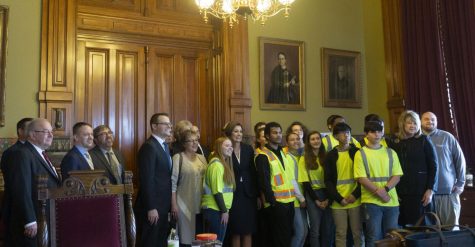 The TradeWorks Academy is a program through the Council Bluffs Community School District that provides courses from five main trades areas, including mechanics, electrical systems, construction, plumbing and HVAC, and fabrication. Students have the opportunity to explore interests in trades careers and earn certification through Iowa Western Community College while still in high school. 
Governor Reynolds highlighted the TradeWorks Academy as a model program for her Future Ready Iowa initiative, which promotes ways to reduce achievement gaps in post-secondary enrollment, increase the amount of people who earn post-secondary degrees and certificates, and improve how well degrees, certificates and other credentials align with high-demand job needs and job-placement rates. One of the primary goals of Future Ready Iowa is for 70 percent of Iowa's workforce to have education or training beyond high school by 2025.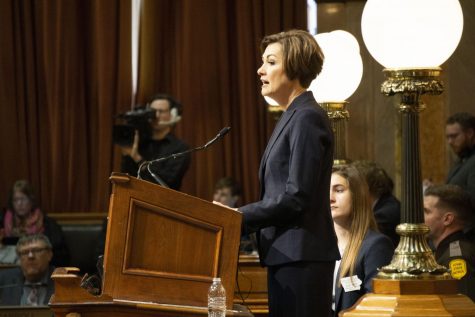 "Momentum for this initiative is building across the state," Governor Reynolds said in her address. "Council Bluffs is a great example. The school district, Iowa Western Community College, and several local businesses have partnered to create TradeWorks Academy, where high-school students work with professionals to experience what it's like to have a career as a plumber, electrician, or mechanic."
There are many similarities between the goals outlined in the Future Ready Iowa initiative and those held by the TradeWorks Academy. Both programs want to make career education more accessible for all K-12 students.
"We believe it aligns perfectly," Murillo said. "Students who participate in TradeWorks have a true potential to change our community by choosing to remain in our community, fill critical jobs, become business owners, and raise families. Students learn skills and have experiences that will lead them to fill high-demand, high-wage jobs in Council Bluffs and the metro area. When we provide the opportunity for high school students to get hands-on experience and earn a career certificate, they are poised to pursue meaningful careers and contribute to our workforce."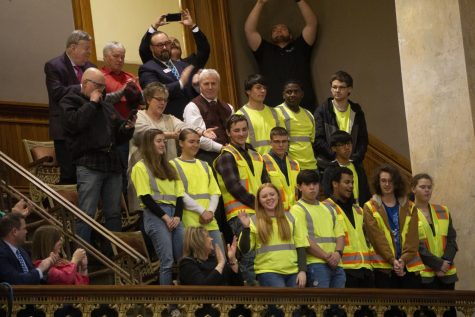 Junior Justin Jensen shares one of the most prominent benefits of being a part of the TradeWorks Academy. Jensen is interested in pursuing welding after high school. 
"It's good knowing that I can get my certificate for something I've been doing all my life," Jensen said.
With this being the first year that TradeWorks is in full effect, Superintendent Dr. Vickie Murillo is proud to know that the TradeWorks Academy has strength in the Council Bluffs community, and that these efforts are being recognized at a state level.
"I am very proud that TradeWorks, and our other Diploma Plus Pathways are providing so many opportunities for our students," Murillo said. "We are fortunate to have innovative business and industry leaders and community partners that helped bring this vision to life."