Greta Gerwig's adaptation of 'Little Women' is the novel's best remake yet
Little Women, the 1869 novel by Louisa May Alcott has been adapted countless times, appearing in the forms of stage plays, television shows, movies, and even operas. The story of Meg, Jo, Beth, and Amy March is perhaps one of literature's most iconic classics, and remains a timeless narrative that generations have enjoyed. 
On Dec. 25, 2019, yet another adaptation of this story reached theaters everywhere, and there is no doubt that this version is one to remember. With notable cast members such as Saoirse Ronan as Josephine "Jo" March, Emma Watson as Margaret "Meg" March, Timothée Chalamet as Theodore "Laurie" Laurence, and Meryl Streep as Aunt March, the movie was a fun, tasteful, and engaging interpretation of a story I have always loved.
I remember reading Little Women in middle school, and feeling so connected to the characters featured in the story. The four sisters were relatable and unique, and their tight-knit family shared messages about kindness and integrity that really resonated with me as a young girl. Just like the novel, the 2019 film adaptation did a great job of making the characters come to life. Within the first 20 minutes, the viewer gains an understanding of who the March sisters are and what kind of hobbies they enjoy, and they become much more than just actors on a screen; they become three-dimensional characters with flaws and motivations.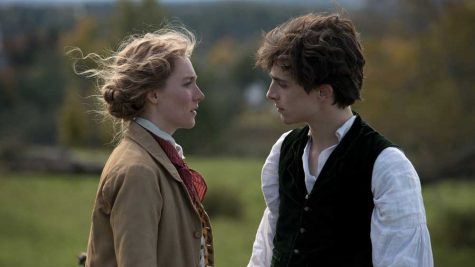 I absolutely adored seeing Timothée Chalamet portray Laurie, the affluent boy next door who befriends the March family, and later marries Amy. Laurie has a wonderfully playful spirit, which shines through his close friendship with Jo and the other sisters. The scenes where Laurie joins the girls in their secret clubs and dances are heartwarming, and enhanced by the chemistry that Chalamet has with the other cast members. 
Perhaps the most noteworthy performance in the movie, however, is that of Florence Pugh, who plays Amy, the youngest March sister. Amy March is a character that has garnered fervent hatred ever since the novel became popular in the late 1800s. She is a loud, selfish, and stubborn child, and often quarrels with Jo, her older sister and the universally adored protagonist. Although Amy and Jo are often portrayed as enemies, or opposites, they come across as being very similar in this movie. They are both highly motivated and ambitious, and want to become famous for their art; Jo with her writing, and Amy with her painting. Additionally, Amy looks up to Jo in the typical little sibling fashion, through seeking her approval, attending the same events as her, and even crushing on the same boy.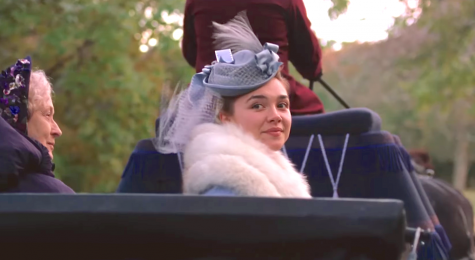 While she is no less spoiled and sassy in the 2019 version of the story, it seems as though Pugh takes Amy March to a whole new level. You get to see how fiercely she cares about her family, and the sacrifices she is willing to make for them, such as giving up her art career and marrying rich to provide for her siblings. Although she is impetuous in childhood, she grows into a true realist, who embraces her femininity and uses it to her advantage. Pugh's portrayal of Amy is believable, and I found myself enjoying her storyline even more than in the original novel.
Part of what makes this movie so good is its director, Greta Gerwig. I have been a fan of Gerwig's work ever since her solo directorial debut with the 2017 dramatic comedy, Lady Bird. Lady Bird is a masterpiece in its own right, with a beautiful storyline and skillful acting, and many of the things that make it amazing can also be found in Gerwig's adaptation of Little Women. Gerwig's movies make you fall in love with female characters for their strength as well as their weaknesses, and shows that stories of ordinary people can be incredibly moving. This is why her adaptation of Little Women will likely be one of the most memorable. With characters like Jo, who frequently defies the path of traditional femininity, or Meg, who chooses to stay home and prioritize her family, Louisa May Alcott's timeless story is perfect for the realism that Gerwig seeks to portray in her films. 
Watching this movie in theaters was a wonderful experience, not only because the film itself was entirely captivating, but because I was able to see how this story was being received by the people around me. The theater was filled with people of all ages, and when the movie was over I overheard people expressing their love for the story, and talking about ways in which the March sisters remind them of their own families. 
Little Women will always be relevant, because stories about family will always be relatable. The newest adaptation of Louisa May Alcott's 19th century novel is certainly one to remember, and has re-introduced the beloved March family to people in a beautiful way.
Leave a Comment