There's so much to love about 'To All the Boys: P.S. I Still Love You'
A very much anticipated sequel of To All the Boys I've Loved Before was officially announced for release by Netflix in December 2018. The movie was released onto Netflix on February 12, 2020 around the Valentine's day holiday. Not only have the fans been awaiting the release this month, but the cast as well. As previous viewers may have noticed, Lara Jean (Lana Condor) has a new love interest for this sequel. From the several letters Lara Jean wrote to her crushes in To All the Boys I've Loved Before, Peter Kavinsky (Noah Centineo) was not the only one. John Ambrose McClaren (Jordan Fisher) was among those who received a letter, but did not make an appearance until a shocking end to the first movie, with Lara Jean's letter (and flowers) in hand.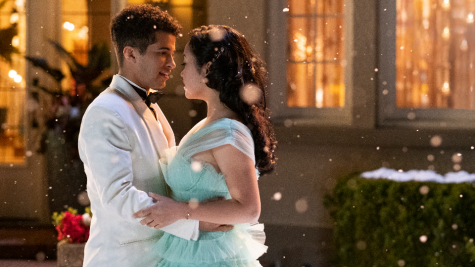 As he has arrived from his past time away in the first movie, he is back and ready to win Lara Jean Covey's heart. The bond Lara Jean and John Ambrose shared in middle school is renewed as they volunteer for the same senior citizen's home. As the main conflict in the sequel, he sure doesn't fail to please watchers with his personality. Not only that, but the author of the books, Jenny Han, told IndieWire,
"The whole reason why I wrote a second book was for the character of John Ambrose McClaren, who is a fan favorite, and he's a favorite of mine, too." 
What also makes the conflict of John Ambrose undeniable is the relationship between Peter and John Ambrose. Peter and John Ambrose were childhood best friends and their bond was unbreakable until John Ambrose had to move. Now, their bond is barely noticeable as they battle for the heart of Lara Jean Covey.
Overall, the start of the movie begins with Lara Jean living her best life, dancing feeling the emotion of happiness, being in a relationship with the one and only, Peter Kavinsky. Lara Jean's personality just makes the character. However, her little sister, Kitty Covey (Anna Cathcart) not only gives her critiques, but persuades Lara Jean throughout the movie. Kitty reminds Lara Jean that she is the reason that Peter even noticed Lara Jean in the first place, and uses the same mechanism to try and make her father and their neighbor, Trina Rothschild (Sarayu Blue) an item. 
Throughout the entire movie, Lara Jean compares her life to a fairytale. The unrealistic idea of her love story continuously follows the character. In the sequel as well as the first movie, Lara Jean has loved romance novels and puts herself inside stories, going on her first official date with Peter Kavinsky. Peter Kavinsky arrives, flowers in hand, ready to play the role of Lara Jean's boyfriend. Not only does he dress to impress Lara Jean, but Kitty as well by giving her a flower from Lara Jean's bouquet.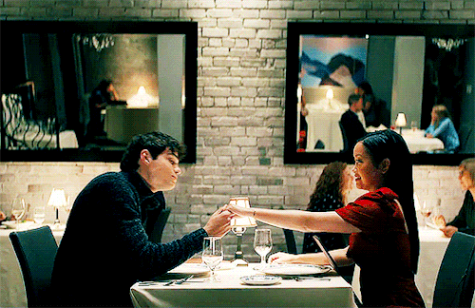 As Peter and Lara Jean make their way into the restaurant and take a seat, it does not fail to meet the role of a fancy date at first glance. From the little that the viewers saw of the dinner, the smile that is upon their faces interprets their first date with each other. However, as watchers know, Gen (Emilija Baranac), Peter's ex girlfriend, claims that Peter took her to the same place so often that she felt sick of a specific dish called "cacio e pepe." This gives Lara Jean the idea that everything with her relationship with Peter was the same way with him and Gen. Gen, being the alleged "bully" constantly makes an effort to put down Lara Jean and her relationship with Peter.
The outfits that Lara Jean wears throughout the movie are professional, yet stylish. It fits her personality perfectly which not only makes her as a character better, but the movie overall. 
The second destination is the ever-so romantic lantern scene. This scene really defines how much Peter and Lara Jean mean to each other and how they promise not to break one another's heart.
The sentimental relationship between Kitty, Lara Jean, and their biggest sister Margot (Janel Parrish) is simply heartwarming. They are constantly reminded of the influence their mother played in their lives before her death. Their father is constantly reminded of their mother with the essence of his children. As watchers know, Lara Jean's family is Korean and they celebrate the new year not only for the holiday purpose, but to be reminded of their mother. 
The sad moment when Lara Jean breaks up with Peter because she thought that he'd rather be with Gen. Due to this, Lara Jean takes time to think what went wrong and how her idea of a fairytale went wrong. Lara Jean feels that Gen really was right about Peter and insists that Peter always wanted to be with her. However, Gen may have been harsh to Lara Jean, she tells her that Peter thinks otherwise. Gen tells Lara Jean the truth, which still leaves Lara Jean confused about their overall relationship as a whole.
Lara Jean attends the star-themed party at the senior-citizen home with her mixed emotions in a twist. Eventually, she finds herself dancing in the arms of John Ambrose. She tells him about her break-up with Peter, and John Ambrose being himself, offers to step outside as she gets emotional. Once she felt better, they began to joke around, eventually sharing a kiss. Afterwards, Lara Jean has a devoted talk with Stormy, who is a familiar friend and mostly the entire reason Lara Jean went to Belleview. After their talk, Lara Jean has the intention of running back to Peter. Peter and Lara Jean exchange their feelings, and end their experience in the movie with a kiss.
The question that still lingers, is Team Peter or Team John the way to go? 
Leave a Comment
About the Contributor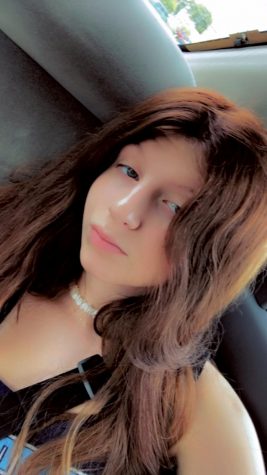 Ella Zaborsky, Feature Editor
Ella is a junior at ALHS and this is her third year on staff. She is also a freshman at IWCC through the ECA program where she is earning her Associate's...