"Collide" with the book that inspired a 2020 blockbuster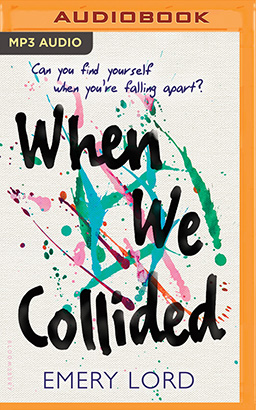 "When We Collided" by Emery Lord isn't just your typical summer teen romance book. It goes and deep dives into topics such as mental health and grief, family hardships, and how the two main characters fall in love and get together whilst dealing with their problems themselves.
The book is split into two points of view to get the most of the main characters' stories. Vivi is a big city girl who moves to a smaller town called Verona Cove, California in which she meets Jonah Daniel and his family. The different views really tie the two main characters together, and bring in the reader. Being able to see both perspectives of the characters and how they deal with their problems.
Vivi deals with her bipolar disorder and depression, the book shows how she may deal with problems in a different way than others, bringing attention to her mental illnesses. Throughout the book you get to read through Vivi's many emotions and how she turns her feelings into a creative explosion, expressing her feelings using artwork. Overall, Vivi is a fun and likable character that many may learn something from.
Jonah Daniels is the second main character that we're introduced to in the story,  we're also introduced to his family. His family has to deal with grief with losing their dad, and their mom who has depression, which takes effect on the whole family. Jonah has to deal with the struggle of taking care of his younger siblings, as well help his family run the family owned restaurant.
Jonah is very caring and is willing to put others in front of others, making him a character that's easy to like.
The main characters click very nicely and both of their stories compliment each other. One story doesn't seem "more important" than the other, we get to see both stories at their fullest, making the stories and the two main characters connect. 
One criticism that I have is that Jonah and Vivi's relationship in the book seems rushed, and somewhat all over the place, making it somewhat confusing to follow along. 
Altogether, the book is well written, and when discussing the tough scenes that deal with mental health, it's mature and helps spread the awareness for teens and helps provide resources for anyone that experiences any type of mental illness. The book discusses some mature topics, such as some sexual themes and strong language, making the book's main audience for anyone 13+. The book is emotional, and really touches the audience, really worth the read.
I give an overall rating of 'When We Collided' a 3.5/4.
Leave a Comment
About the Contributor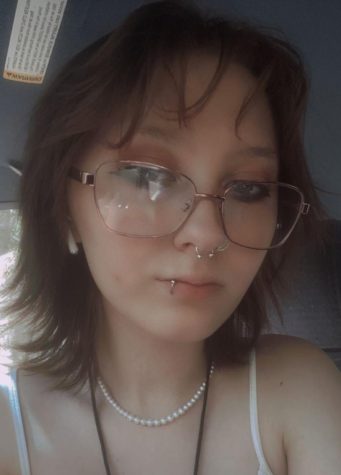 Clara Pyland, A&E Editor
Clara is a senior at ALHS and this is her 4th year doing newspaper. She likes to draw, listen to music, hang out with her friends and play games.