Students produce original play based off of 2020 events
Amidst a year of chaos, ALHS drama students produced an original play based on the eventful year of 2020. It's not always easy creating a script especially while you must consider social distancing, staying safe and following other COVID-19 guidelines.
Teacher Steve Mandelko shared his experience of writing the script of Hindsight 2020 with his students.
"It was a lot of fun," Mandelko said. "I love it when students get an opportunity to create for themselves, and I always enjoy the opportunity to work with them as they work to develop and refine their ideas. With these plays being related to coronavirus, it was a relevant, real world application of what people in theatre do. We tell stories about the world."
Even today, COVID has limited whether or not in-person attendance is the safest choice, but with the exception of masks, social distancing, and other safety measures, it has become manageable. 
Junior Kadance Burhenne, a Hindsight 2020 cast member, expresses her feelings on how she feels the play will proceed with an audience. 
"I'm really excited for all of us to perform in front of an audience," Burhenne said. "We've worked on this for so long and I'm happy that we actually get to have an audience of people there to watch."
Mandelko gets deep into thought on how this play may grasp the audience's attention unlike any other play they've seen before.
"First and foremost, I hope the audience is entertained," Mandelko said. "Beyond that, I would hope that they could see that everybody processed the outbreak and quarantine differently. We weren't even sure we would be able to do a show this year, many high school theatre groups around the nation and world could not. I would also hope they could appreciate the opportunity for the students to be able to perform after such a weird year."
COVID has influenced the play's overall enactment, but this has no bearing on the performance's progress in terms of a safe successful experience.
Tickets are $5 and performances are May 6, 7, and 8 at 7:00 in ALHS Auditorium.
Leave a Comment
About the Contributor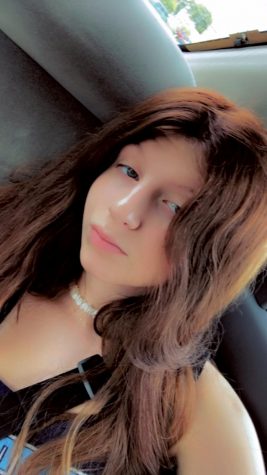 Ella Zaborsky, Feature Editor
Ella is a junior at ALHS and this is her third year on staff. She is also a freshman at IWCC through the ECA program where she is earning her Associate's...