Theater department preparing "Check Please" in cafeteria
The ALHS theater has struck again with its quirky fast-paced blind dating play called, "Check Please" premiering this today and Saturday, Dec. 2 and 3. This play is comical and has plenty of funny jokes that'll engage the audience to keep on watching.
The director of the play, Steve Mandelko, speaks highly of the play and is very excited for Friday and Saturday to come and to see the hard work of his cast pay off
The theatre has faced some new challenges this year with the auditorium being under construction and having to relocate the play into the cafeteria. The techies had to build whole new stages, walls, tables, and new signs, they had to make the stages and the walls portable and able to move to be able to move it around, working on it for months. The cast themselves also had to adjust to the sound and project their voices out into the audience because of the new cafeteria location.
As well as new challenges there are still the old challenges the cast face. Cole Schroder plays three characters meaning he has multiple lines to memorize.
"I play Garret, Paul, and Guy 1," Schroder said. "It (preparing) has its troubles, lines are a big struggle for me right now, but I'm getting there. It's balancing the times and studying the different roles, and all of mixing it into one can be hard at times."  
Schroeder says the play process was enjoyable.
"It's a blast to work with everyone, we had a great cast this year, and we're working together to make the best show we can," Cole Schroeder said. 
According to Schroder coming to the play tonight is a great way to support the ALHS theater and to see people who have gained the confidence to perform in front of an audience and see people who were able to work together against their challenges. The play cost $8 for adults and $6 for kids and students. 
Leave a Comment
About the Contributor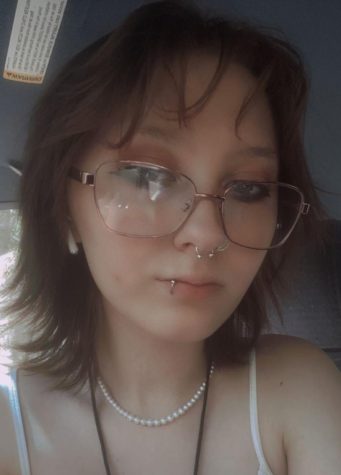 Clara Pyland, A&E Editor
Clara is a senior at ALHS and this is her 4th year doing newspaper. She likes to draw, listen to music, hang out with her friends and play games.