ALHS hosting art show
Abraham Lincoln High School Art classes are throwing an art show on Jan. 9 and Jan. 10. The idea of the ALHS Art show is to show the creations from the different art classes such as ceramics, painting, drawing, and art foundations. Each student got to pick a piece that they made during the semester and to promote the art that they made and appreciate. According to Schoening, this is an effective way to bring more traction to the creative arts and to get students' art to be seen by more people. 
The two teachers running this are Marla. Schoening and Shannah. Blankenship–they have a hashtag to use called #ALArtShow2023 so students can use their social media to bring more views to students' art. Their initial goal was 10,000 views but managed to get 14,000 on the first day of the art show. 
The show also has judges that will be coming in and giving out awards to 25 different students for different categories such as clay pieces, (functional and non-functional), best painting, best drawings, honorable mentions, most realistic, best 2-D, most clever, and, etc. 
"This is the first year we have hosted a juried show. Three judges awarded 25 students for their hard work. This year's goal was to improve attendance at our end-of-semester art show. We promoted it by handing out personal invitations, using the hashtag ALArtShow2023, and word of mouth. Once again our students have exceeded my expectation," said Marla Schoening.
Both art teachers highly suggest that students go to the art show to support their peers and to make word of the arts how to keep on promoting it for every student to see.
Editor's note: Clara Pyland is also an art student.
Leave a Comment
About the Contributor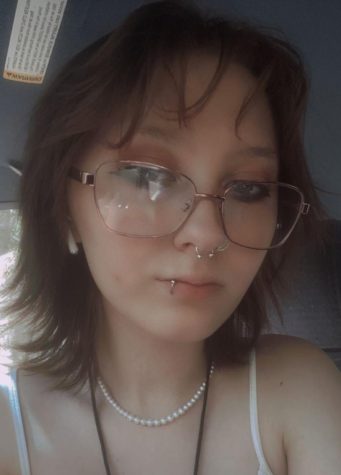 Clara Pyland, A&E Editor
Clara is a senior at ALHS and this is her 4th year doing newspaper. She likes to draw, listen to music, hang out with her friends and play games.