Fans tire of Warner Bros financial troubles, creative missteps
Since the 2017 release of the "Justice League", Warner Bros has faced every issue. Beyond behind-the-scenes drama that occurred and exposed Joss Whedon's years of verbal abuse and harassment to coworkers dating back to his days on the show "Buffy", the pushing of Snyder out as director started the trend of public outcry trying and succeeding to change the movie studios' minds. Once people learned that the original director Zach Snyder had been pushed out and his original vision was almost non-existent in the theatrical release, fans began to push for his version to be made. Thus began the age of "#ReleaseTheSnyderCut" and WB's failing. This effort paid off in 2021 when "Zach Snyder's Justice League" was released on HBO's streaming service. 
While this was great for the people who supported this movement, it created a sense of entitlement among the fans and now they push for whatever they want. The movement inspired another partition for a director version of the 2016 "Suicide Squad", another WB movie that completely changed the director's vision, David Ayers' vision. While this partition hasn't succeeded, the release of Snyder's Justice League did set a precedent. It proved that fan harassment of movie studios could have an impact on productions and has encouraged fans to continue to harass to try to get their way. While some of them have had positive impacts, such as Paramount changing the Sonic the Hedgehog design in 2020, the majority of this harassment is targeted at WB. This has not helped WB regain its footing since Discovery's purchasing of it in 2022. 
As a result of gaining AT&T's debt of more than $50 billion, WB Discovery has tried everything to regain its power since the purchase. "Fantastic Beasts and the Secrets of Dumbledore" flopped in April and the recent move of putting their movie soundtracks for sale, a clear sign of drastic change is needed. Over the summer of 2022, WB Discovery hired new executives for WB and made work of establishing new control of their DC Comics property. In October 2022, WB hired James Gunn to run the DC movie universe in the vein of Kevin Feige's position at Disney. Since this move to make Gunn the mastermind behind the future of the DCU, fans have been very vocal about concerns. Many fans worry his movies will be a repeat of many tired tropes and too close to Marvel. People are also worried that Gunn will try to use more unknown and strange characters, similar to the characters he used in "The Suicide Squad" and "Peacemaker." However, thanks to toxic fandoms, such as the Snyder Fans, no matter who took the job they were going to be harassed. Gunn has not done much to give fans trust in him. He has been cagey about who will be recast and who will stay the same. The only confirmation has been the firing of Henry Cavil, and this has only fed the flames the toxic fans. 
However, there are flickerings of hope within these flames, 10 projects part of the new slate of DC content known as "Gods and Monsters" has been announced and there is some promises there beyond. A detective-style TV series starring the Green Lanterns Hal Jordan and John Stewart, A Superman movie and a Supergirl movie, A Batman movie with Batman and Damion Wayne Robin, and others. This is not the entirety of part 1, and some choices seem questionable, but there is a chance for DC fans to get the connected universe that has been promised. 
Leave a Comment
About the Contributor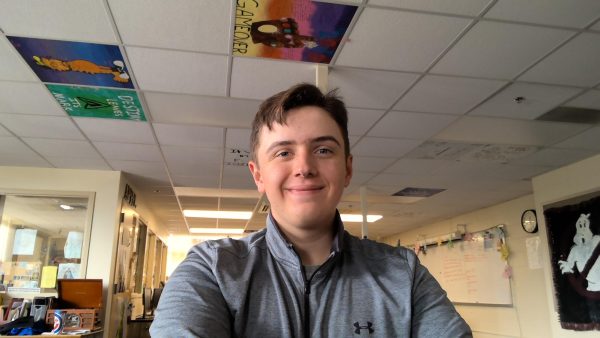 Dean Pope, editor-in-chief and news editor
Dean Patrick Pope is the editor-in-chief of ALHS ECHOES. This is his second year in the newspaper and his first year as editor-in-chief. Dean enjoys musical...