Etienne Higgins is a young leader with his eyes on the future
Eighth Grader of the Month Etienne Higgins makes a memorable impression on his teacher and peers as he makes way for his future. He is involved in many sports at Kirn Middle School and plans to continue staying involved as he transitions to high school.
"I'm currently involved in football, basketball, and track," Higgins said. "I got involved in these sports because when I was little, I always watched sports and I loved them, so I went out and tried it, and I ended up loving it."
Coach Luke Peterson, the Athletic Director at Kirn, shared insight as to why Higgins is a great candidate for Eighth Grader of the Month.
"He is an outstanding person – very dedicated to his studies as well as his Athletic involvement," Peterson said. "He plays on the football team which is currently undefeated, he will be on the basketball team again, and he will be on the track team as well. He is a leader and is very positive.  He is very coachable as well, which is an important trait for a future leader!  He is also involved in a campaign within the district to wear masks and to be safe #wecan. I nominate him without reservation!"
As the year continues, Higgins keeps a positive mindset when thinking about high school and the journey that follows. 
"The thing I'm looking forward to the most is just meeting new people and making new relationships," Higgins said. "I'm kind of nervous, but at the same time, it's really exciting just because it's like flipping over to a new chapter in life."
Higgins has already begun looking forward to his future academically beyond high school. With several extracurricular activities for students to participate in, Higgins has already planned ahead on whether or not they benefit him.
"For me, the main goal is college and that's because my whole life I was told that if you go to college, it opens up so many doors for you," Higgins said. "Hopefully, I can go on a free scholarship if I work hard enough. I also plan to stay involved throughout high school because I feel like it's a good way for me to interact with people."
Along with college, Higgins has already begun showing interest in careers that are right for him which will especially come in handy when he applies for classes.
"Right now, I'm really interested in the human body. If I can, I will take some classes on the human body. I don't know if that's what I want to do for sure, but it definitely interests me."
Higgins will without a doubt continue his beneficial impact on his teachers and classmates when he transitions to high school and his future onward.
Leave a Comment
About the Contributor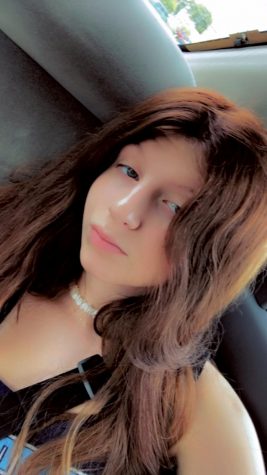 Ella Zaborsky, Feature Editor
Ella is a junior at ALHS and this is her third year on staff. She is also a freshman at IWCC through the ECA program where she is earning her Associate's...