Lindquist takes on new administrative position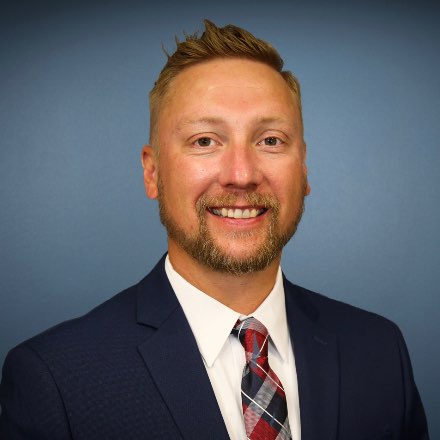 After twelve years of serving as Thomas Jefferson's journalism adviser, administrative novice Rob Lindquist is ready to take on a new challenge as he begins his first year as a new principal at Abraham Lincoln.
"Administration is its own beast," Lindquist said. "It has its own niches, it's just its own thing."
Despite being in a new position, Lindquist looks forward to continuing to pursue the same types of goals, just on a bigger scale.
"Being a teacher for twelve years, I got to have my own classroom and I got to have a positive impact on kids' lives," Lindquist said. "That's something I want to do."
Along with Lindquist, the other members of AL's administrative team are also excited about the upcoming possibilities this year holds.
"So far things have been great, Mr. Lindquist is awesome," principal Bridgette Bellows said. "I think he has done a really good job of stepping into a new role that can be challenging in different ways than the classroom can be challenging."
Lindquist brings more to the AL administration team than just his willingness to take on challenges, the current AL principals also admire his thoughtfulness and selflessness when making decisions.
"He really puts people first," said Bellows. "He comes up with solutions that benefit everybody."
The admiration for Lindquist isn't just one-sided; he also appreciates the valuable qualities of the AL administration team.
"They are great mentors, a great team," said Lindquist. "I feel very privileged to have this group."
"Ms. Bellows is an amazing principal, and really has the heart of the kids at the base of every decision," Lindquist said. "She really wants to make sure what's happening for kids is right."
Although Lindquist was familiar with a portion of the AL staff previously due to working in the district for over a decade, he also looks forward to being introduced to others and building new relationships.
"I don't know everybody, I'm still learning a lot of people," said Lindquist. "The best part so far has been making connections with those people."
Bellows also values the importance of effective communication and strong relationships practiced throughout the building.
"We all, whether I'm a student, a principal, a teacher, or an administrative assistant, all of our interactions have an impact on one another," said Bellows. "Understanding what that impact is is really important."
Although Lindquist is a new addition to the AL administrative team, the previous principals are more excited for him to take on the significant position.
"We are super happy to have Mr. Lindquist, it's never an easy decision to hire a new principal because it's such an important job," said Bellows. "We couldn't be happier."
Leave a Comment