Meet Grace Ozzello–the first Lynx of the Week for 2021-22!
The lights are always shining on Grace Ozzello. With being part of choir, drama, and speech, senior Grace Ozzello is this week's Lynx of the Week and has a very bright future ahead of her. She is very open about talking to people, is very sweet, and loves the arts. There is so much to know about Grace, and her involvement in school activities is one of the many reasons she is this week's Lynx. 
With being involved in three different activities and having to balance work with her activities, she loves doing choir the most. 
"Choir is my favorite just because I have been there the longest and I know the most people there. It's where most of my friends are from and it's what I have been part of since day one." 
With being a senior, she does have an idea about doing something that involves the arts in her future. She loves being able to make people feel emotions with different types of art forms. 
"I am looking at going to Milwaukee Institute of Art and Design, and I guess animation because I like movies and I want to tell stories through my art and I want to make people feel things by watching these characters struggle and fall by also giving them triumphs." 
Although she is going to college for animation she still wants to be involved with her future school. She said she wants to enroll in additional classes, she wants to keep that part of her life. 
"As much as I can, I want to take extra courses that I can. If there are choirs or community theaters in the area I definitely want to be involved so I can keep that part of my life with me, even if I am not gonna major in the musical theater anymore."
Grace Ozzello is part of three major activities after school and keeps her life balanced with work, activities, and social life. Lights are shining on her at all times and have a bright future ahead of her. These are just a few reasons why she is Lynx of the Week. 
Leave a Comment
About the Contributor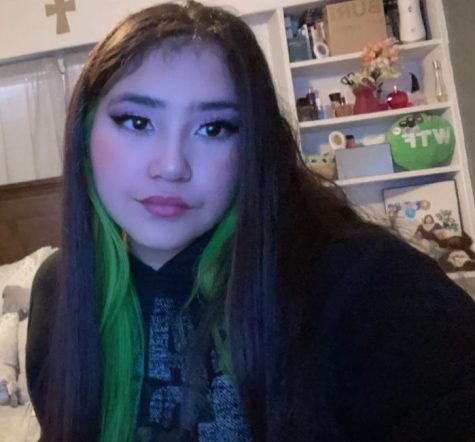 Lenis Rangel, Editor-In-Chief, Editor-In-Chief Los Ecos, News Editor
Lenis is a senior at ALHS, this is her third year doing newspaper. She likes to work and when she is not working she is hanging out with her friends or...