Officer Kennedy finds her place at ALHS
Starting a new job can be a nerve-wracking time for anyone, but new resource officer Amber Kennedy, who's been a police officer for 12 years, is excited to start this new chapter of her life at Abraham Lincoln. 
Officer Kennedy has served many years being a detective, and through that has been able to work in schools, preparing her for her future job as a resource officer at AL.
"I was a detective before this, I worked with kids," Kennedy said. "I was in the schools quite often."
Kennedy feels this experience with children has given her a head start, making her the most qualified individual for the upcoming school year as the resource officer.
"I feel like I can talk to and relate to and work with kids better than other officers can," Kennedy said. "I think that has given me a jumpstart in that."
Gaining the trust of students is something that Kennedy prioritizes, and she doesn't expect that to be an easy feat. 
"I feel that might be a hurdle that I might need to get over so the kids that don't trust police officers can trust me at least," Kennedy said. "I think that will be the biggest challenge."
While excited about pursuing this future occupation, Officer Kennedy has also experienced some struggles in her pursuit of becoming a female officer.
"Often, people don't take me seriously because I am a woman," said Kennedy. "Some men can not respect me because I am a woman but look at me as an item and be kind of inappropriate with comments towards me because I am a woman in uniform."
Even though Kennedy has struggled in being treated with respect, she has also had positive experiences in her career.
"As for fellow officers I don't have issues with, they are all very respectful," said Kennedy. "They can trust that I can handle my own and carry my own."
Excited about the new position, Kennedy describes the new possibilities that await her new career opportunity.
"It's new to me to be able on this side of working with kids," said Kennedy. "I'm pretty excited about everything that's gonna come working with kids here."
Leave a Comment
About the Contributor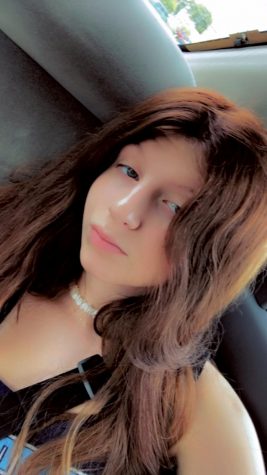 Ella Zaborsky, Feature Editor
Ella is a junior at ALHS and this is her third year on staff. She is also a freshman at IWCC through the ECA program where she is earning her Associate's...