Encore! Saying Goodbye…
Seniors performing in final show choir event
As the show choir season wraps up for this year, ALHS is saying goodbye to its seniors. Many seniors who are in show choir have been involved since they were in middle school. With this year being able to go back to somewhat-normal after the Covid-19 pandemic, the seniors have been grateful for a final year that feels like what it is supposed to. 
Anna Newby has been in show choir since she was in 7th grade and she has appreciated this last year. 
"I think that I am grateful it is going back to normal and that it is a good last year," said Newby. I'm going to miss doing something that is such hard work but feels so rewarding. Being able to see those people every day. It is going to be weird to stop something that has been so normal in my life for so long." 
Some of the seniors have been a part of show choir for many years and it starts to change a person. Kendel Gibbs has also been in show choir since 7th grade has experienced a change because of show choir. 
"Growing up, I wasn't really a social person," Gibbs said. "Once I joined show choir, it really helped me to grow as a person in the social aspect, which has helped me make new friends outside of AL."
The teachers who have been able to see the seniors grow through show choir are Sarah Leavitt and Elmer Ellefson. Sarah Leavitt is the accompanist and choreographer. 
"All of our seniors have grown so much in the past four years," Leavitt said. "We have seen growth in vocal range and technique, confidence in performance, and maturity as people. It has been amazing to see these once-freshmen now lead their peers as dance captains, section leaders, soloists, and encouragers of all."
Hannah Vorce also started her show choir journey in 7th grade and is sad to see it coming to an end.
"I would say the people that  I was involved with in show choir is what I am going to miss. You establish a bond and it carries out to family you begin to see," said Vorce.
Leavitt said she has enjoyed working with this group of seniors.
"I am truly proud of each and every one of the seniors in our choir and show choir. It is an honor to know and teach them," said Leavitt. 
The Senior Encore event is on April 28 at 7:00 p.m. in the Abraham Lincoln High School auditorium. 
Leave a Comment
About the Contributor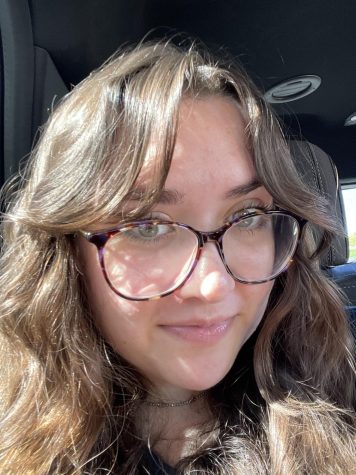 Zoe Spearman, Reporter
Zoe is a sophomore at ALHS. This is her first year being on staff. She is also a part of the ALHS student council and in Louder Than A Bomb. In her free...