Welcoming New Staff
As everyone finally begins to settle into the new school year, now would be a good opportunity to familiarize yourself with some of the new faces around the building. 
Firstly, Shannah Blankenship is the new art teacher. This is her fifth year teaching and she cited her daughter as her biggest inspiration for joining the field of education. 
"I realized that with this job I could spend a lot more time with my daughter," Blankenship said. "That's how it started. But what it became is that I noticed that struggling kids tend to gravitate towards art, and they are my favorite kids. I love to build those relationships and give them a reason to come to school."
Blankenship shows a great passion for art, but more importantly the students in her room. For those interested in taking an art class with her she offers classes such as art foundations, painting, and drawing.
 "I'm passionate about art but also student success. Art is purpose to some kids and I want to give them purpose." 
Also, new to the building, John Crall is the newest member of the administration staff. Crall is one of the staff members responsible for handling behavior issues, he stressed how important it was for him to maintain a judgment-free relationship with his students.
"I will always listen and support everyone, no judgment," Crall said. "I'll listen to you, wherever you're coming from, I'll meet you," said Crall.
Crall has worked in education for 17 years and says that ALHS has a sense of community that he has never seen before. 
"The students and staff here have a kindness and a sense of connection that I haven't seen to this degree before. I have not for one second left alone or not cared for. The admin team here are such wonderful mentors and I really feel like I'm learning the best from the best." And most importantly, "Go Bears," says Crall. 
Additionally, Ayin Morales moved to ALHS from Wilson and is teaching language arts in addition to helping out with the student council, which she highly encourages kids to join. Morales said she works on finding real-world applications for the things students learn in class.
"I like to be intentional and connect things we do in class to the real world and my students' own lives," Morales said. "My hope is that students will be able to develop gifts and be able to see models of who they could be after high school."
Finally, Delaney Kelly, a math teacher, has taught for half a year before she made her way to ALHS. Kelly understands that math isn't everyone's favorite subject, but she hopes to see the kids in her room succeed.
 "I really care about my kids. They can come to me anytime and I'll be there for them."
Leave a Comment
About the Contributor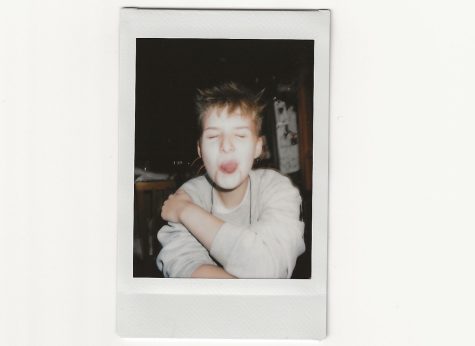 Cannon Wake, Graphic Designer
Cannon is a senior at ALHS this year and this is his second-year staff. He enjoys cooking, painting, and listening to music.