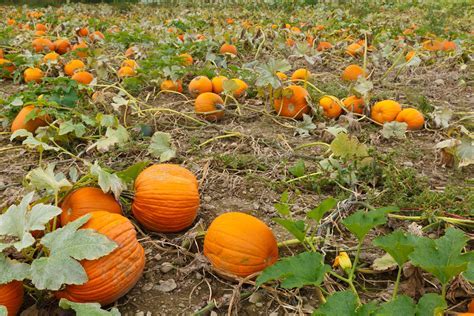 Fall is upon us yet again. It's a time where the leaves change color into beautiful oranges, yellows, and reds, the weather starts to cool down, and it also includes one of the most awaited holidays of the year: Halloween! The weather makes fall the perfect time to get out of the house, and with Halloween right around the corner, many events and new activities pop up to celebrate. 
Starting off with a classic: pumpkin patches! Pumpkin patches are a staple in the whole fall experience. With many different and unique family-friendly activities, a pumpkin patch is a fun and great place to spend quality time with loved ones. Near Council Bluffs, there are a couple of different pumpkin patches to choose from; Within ten miles there is Pioneer Trail, Welches, and Ditmars Orchard and Vineyard. All are fairly small, But Welches charges no admission fee since it's a small family-owned business. They allow visitors to pick their own pumpkins, apples, and gourds from the patches. Pioneer Trail is a little bigger with an added-on haunted house, and grill.
 Also charging no admission, Pioneer Trail offers visitors to pick apples and pumpkins from their guaranteed good crops. Ditmars also allows visitors to pick from their crops, but also holds events and extra activities for buyers. Other than the classic corn maze and goat petting area, Ditmars also holds a bounce house, inflatable axe throwing, an inflatable jump pad, bumper balls, barrel cart ride, etc. (weather permitting) Further out, Bellevue Berry and Pumpkin ranch (located in Papillion, NE) definitely is a size up from both previous mentions, including: multiple play areas for kids, multiple food stands, jumping pillows, ziplines, a kids train ride, hayrack rides, etc. 
Bellevue Berry also has an added haunted house, and haunted hayrack ride. Vala's Pumpkin Patch and Apple Orchard (located in Gretna NE) is the largest out of the three with over 50 attractions, live shows, and more. Some of that 50 being shops, a carousel, live animatronic bands, hayrack rides, small kid-friendly haunted houses, a pie barn, the list goes on.
Another cannot-miss activity is a nearby haunted house. Other than the kid friendly haunted houses that are included in most of the pumpkin patches: Bigger and scarier haunted houses are fun for older audiences. Starting off with the adult haunted houses that are included in pumpkin patches: with 4.3 stars on Google, Madness Haunted House moved to Pioneer trail pumpkin patch after Mall of the Bluffs was torn down, admission is $20. 
Bellevue Berry Patch offers not only a haunted house but also a haunted hayrack ride, cost is $19 for either haunted house or hayrack ride or $30 for a combo of both attractions. Moving onto solo experiences, Dungeon of the Damned is a brand new attraction that runs underneath Hollywood Candy in Omaha, After finishing the haunted house you'll end up in Hollywood Candy where you can shop around and grab some candy. Admission for Dungeon of the Damned is $20 per person. 
Also in Omaha and 4.5 stars on Google, Shadows Edge is running their final season this year, admission being $16 with half-off days on Monday and Tuesday nights. Scary Acres (Omaha, NE) has three separate attractions: Master Castle ($13), House on the Hill ($12), and Haunted woods ($10), or you can get a combo pass which is entry to all 3 for $30. On the topic of combos, Hillside House of Hell (Glenwood, IA) and Bloodrush (Elkhorn, NE)  are two different haunted houses that are owned by the same company. If you want to visit both attractions you can buy a combo pass for $49.99. If not, Hillside is $39.99, and Bloodrush is $29.99. Last but not least, Haunted Hollow in La Vista, NE is 4 stars on Google with admission costing about $28.
Getting out and exploring local Halloween activities like haunted houses and pumpkin patches can add an extra thrill to the spooky season. It's a chance to immerse yourself in the Halloween spirit, create unforgettable memories, and enjoy the festive atmosphere with friends and family. Don't skip out on the excitement and go embrace the thrilling adventures available to you this Halloween season!