JROTC places sixteenth in national competition
JROTC earned a spot of sixteenth at a national competition in Daytona Beach, Florida. Abraham Lincoln Air Force JROTC Cadets competed in the all services drill competition. Major preparations took place in order to be ready. On May 1, Cadet Grace Conant commanded Cadets Gideon Welsh, Jacqueline Bunten, and Aliza Frieze on the color guard team, achieving an 8th place finish. 
Cadet Jacqueline Bunten spoke about how exactly their color guard team took necessary steps to prepare. 
"We started I would like to say mid-January trying out for positions on the team and getting used to doing competition color guards," Bunten said. "As the months got closer, we began practicing every day, some days before school and some days after school. We had to do a lot of training to be completely in sync and memorize the routine." 
Additionally, Cadet Aliza Frieze went on to compete in the individual event against 300 of the best cadets nationwide. Cadet Frieze eventually wound up the last one standing, achieving first place finish. 
Cadet Frieze shared how she felt after this trip in terms of her overall progress. 
"The color guard team got 8th which is great," Frieze said. "I am very proud of my team and we worked really hard. Nationals are not an easy thing. Not only did we get 8th, but I am also the Nation Champion of Individual Drill out of 300 people. It is an amazing feeling. I was shaking in my boots a little bit while competing, but that is the fun of it. I won 7th place my freshman year, so I am happy that I improved my skills and got first this year." 
Despite being so far from home, the trip provided an opportunity for kids to bond and spend time together outside of the classroom.
Cadet Gideon Welsh shared his experience of the journey.
"It was a very fun trip," Welsh said. "It was the final competition that I will ever be a part of, but it was fun. We all bonded and got to know each other more."
Leave a Comment
About the Writer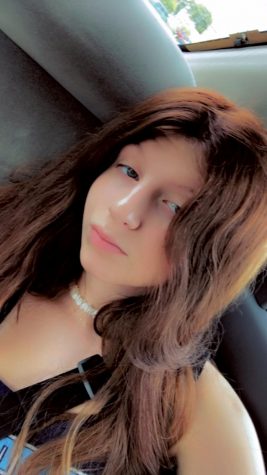 Ella Zaborsky, Feature Editor
Ella is a junior at ALHS and this is her third year on staff. She is also a freshman at IWCC through the ECA program where she is earning her Associate's...