Lynx Baseball set to play at UNO stadium
After coming out on top of conference last year, the ALHS baseball team is going head to head with the #1 ranked team in the state, Dowling Catholic, at UNO Lakefront Arena this summer. This is an incredible opportunity for our team.
When setting up the calendar for the season, the chance to play Dowling Catholic became part of the plans.
"When I took over the job I said that these kids and my players always deserve the best," head coach Tyler Brietzke said. "And so when the opportunity presented itself to play the number one ranked team in the state we wanted to find a venue that would suit that sort of match up."
Senior Owen Wilcoxen is pumped to be able to play at the UNO stadium.
"I'm pretty excited," Wilcoxen said. "It's something new, it's a pretty nice stadium. I'd love to play there."
In order to get his team ready, Tyler Brietzke says that he is going to coach 'drastically differently' compared to last year. He wants to keep them hungry for success by giving them new challenges.
"We finished at the top of the conference and y'know my experiences once you get to the top it's really easy to get complacent," Brietzke said. "And so in an effort to combat complacency we always talk about once you're ahead of the game you have to switch up your game."
As for players, they have award-winning players returning and Brietzke is excited for new players joining the team because he knows they are going to bring a lot of new energy and talent to the team. 
To keep his team orderly, Brietzke has an acronym in place–"SEET," that they go over during practice. SEET stands for Selfless, Energy, Excellence and Together. He wants his players to always be selfless, putting others first; bring energy to the team; have excellence in everything they do; and be a team together. He expects the very best of his team, and said they haven't disappointed yet. 
Brietzke is more than excited for the opportunity to play at the UNO stadium.
"We think it's an incredible opportunity to play underneath the lights at a division one college stadium," Brietzke said., "And we are hoping for a lot of people to be in the stands and make it a fun baseball evening."
Leave a Comment
About the Contributor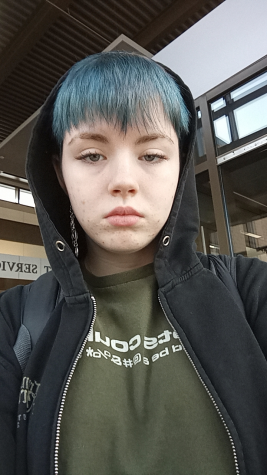 Quinn Velder, Reporter
Quinn is a sophomore at ALHS, and this is their first year on the newspaper staff. Quinn likes to be with friends and write in their free time. They hope...