Haunted adventures to visit around Council Bluffs
It's finally fall, the air is chilly with a hint of pumpkin spice. It's also October when fall is starting and that means it's the spooky season. If you're not in the mood for a traditional haunted house during this time of year, there are a few places around Council Bluffs where you can still get a good spooking. 
Take the Squirrel Cage Jail for instance–built on the site of an old church morgue in 1885, the jail was one of 18 revolving jails built – and one of three left standing. What's a revolving jail? The pie-shaped cells revolve in a cage that only has one opening. To let a prisoner in or out, the jailers would have to revolve the cells until the desired one was flush with the door. It closed in 1969 and since has been preserved and opened as a museum by the Historical Preservation Society of Pottawattamie County. The architectural style is only the beginning of the spookiness. In the '50s, a Jailer refused to live in the fourth-floor apartment because of hearing footsteps when no one was around. Nowadays, staff and volunteers have heard footsteps, voices, whispers, and doors moving.
Another great example of Haunted History is the Black Angel Statue. It honors Ruth Anne Dodge, the wife of General Dodge, and her death in 1916. It is said to be the translation of a dream that Ruth Dodge had on the three nights before her death. According to the story, Mrs. Dodge told her daughters of a dream where she was on a rocky shore and saw a small boat coming through the mist. On it was a beautiful angel telling her to take a drink from a small bowl, and she did on the third night. She described the experience to her daughters that she felt "transformed into a new and glorious spiritual being". She died soon after this. Stories go if you see it at night you will experience madness, and if you touch it… Death! The statue itself is located on N 2nd street and Lafayette Ave. It is also on the edge of Fairview Cemetery which has its own spookiness. It was sculpted by Daniel Chester French, who also built the Lincoln Monument and an identical statue to the angel on the campus of Ball State University.
If historical spooks aren't your thing, there are plenty of traditional haunted houses around the area. Madness Haunted House is a popular and high-rated haunt on Chestnut Road just off pioneer trail. Plenty of other popular haunted houses are scattered throughout Omaha, with a cluster of three downtown by the waterfront. Mystery Manor, Museum of Shadows, and Dungeon of the Damned are all relatively close together. Museum of Shadows is interesting as it is located on two levels of a four-story building, housing over 3,000 haunted artifacts that are donated from around the United States and other countries, it is voted one of the most haunted museums in the world. Visitors have reports of being haunted while there. If you're okay with a drive, out in Millard there is a very popular haunt. Scary Acres is an expansive place, with 3 haunted houses encased in the 20 acres. The Master's Castle, House on the Hill, and Haunted Woods.      
All these Haunts, Spooks, and more are perfect for a Halloween Adventure. And who knows, maybe their legends are real and you'll never return from your adventure…
Leave a Comment
About the Contributor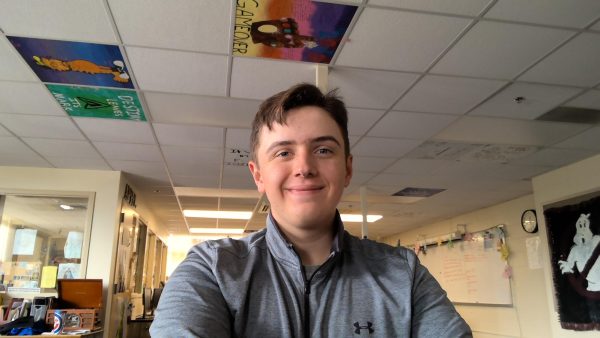 Dean Pope, editor-in-chief and news editor
Dean Patrick Pope is the editor-in-chief of ALHS ECHOES. This is his second year in the newspaper and his first year as editor-in-chief. Dean enjoys musical...