Super Tuesday brings surprising results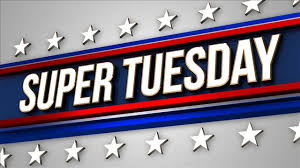 Approximately 1,357 delegates (out of 3,979) were up for grabs across the country for all of the democratic candidates on Super Tuesday. The name "Super Tuesday" originated in the 1976 primaries of California, Ohio, and New Jersey. Today, over 40% of the US population will be voting on this one day. From California to Maine, 14 states and one territory held their primaries and caucuses on March 3. This was one of the most important days for the candidates, and it was a tight race for all of them. Whoever won Super Tuesday will likely win the Democratic nomination. According to the Washington Examiner, betting odds had Sanders winning 13 of the 15 races on Super Tuesday. However, Biden won most of the states but Sanders took the prize of California.
Major states such as California and Texas combined were over 45% of the total delegates held on Super Tuesday. For candidates to receive delegates, they must achieve over 15% of the vote statewide as well as in a congressional district. If candidates fail, they will not be awarded delegates. Although all the states cast their votes on this one day, it will most likely take over a month to count all of them.
A candidate losing their home state can be a major setback for those such as Elizabeth Warren. Losing her home state of Oklahoma was a serious set back as well as her loss of Massachusetts. 
With Buttigieg, Klobuchar, Steyer, and Bloomberg dropping out days before Super Tuesday, their voters are thought to be passed to "Sleepy Joe Biden," as Trump called him on Twitter. Unfortunately for Trump, some of those voting Democrat will vote for the nominee no matter the circumstances to get Trump out of office.
Democrats face the dilemma of overcoming Trump and winning the electoral college. Most presidents who run for reelection win a second term, but many wonder if this election is different. 
"I think that a Democrat could have a chance of beating Trump if he doesn't rig it again or if the Russians don't interfere, though much of our population liked Trump from the looks of social media. I guess we will have to see what the numbers say," freshman Annalise Benedict said.
To win the Democratic nomination, a candidate needs 1,991 delegates. While Super Tuesday is not enough delegates, a candidate may still pull ahead in the days following. Up to the night of Super Tuesday, it was a fight between Sanders and Biden. Candidates who are not front-runners are still looking for enough delegates to keep their campaigns going, but do they stand a chance?
Leave a Comment
About the Contributor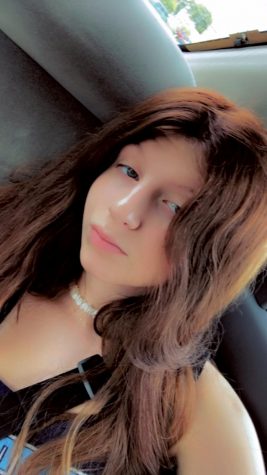 Ella Zaborsky, Feature Editor
Ella is a junior at ALHS and this is her third year on staff. She is also a freshman at IWCC through the ECA program where she is earning her Associate's...