ALHS Homecoming, but make it at home
There is no doubt that this year's annual homecoming was different than students have ever experienced. In the midst of a pandemic, every student took precautions to ensure their safety was the number one priority. 
Student Council Adviser Jennifer Bonham shared some of the positive and negative advantages of this year's homecoming events. 
"This year's homecoming was challenging in the fact that we needed to rethink homecoming activities," Bonham said. "I could not be more pleased with the events and activities that Student Council created for this week. We had a wonderful week with many alternative activities that met health guidelines. Additionally, many groups, teachers, and sponsors joined together with their talents and ideas to make this week a success."
Homecomings will not be taken for granted by any students, many still fought for the homecoming dance to occur, but unfortunately, that could not take place. If homecoming is able to happen next year, this year's Freshman will get the chance to attend their first homecoming. Seniors also did not receive a final homecoming as they wrapped up their high school experience. 
Student Body Vice President Zoe Lutz shared her thoughts on homecoming in the future.
"I think it may impact the organization for years to come because some of the students that will be running those events in the years to come have not experienced our full pep rally and homecoming Olympics," Lutz said. "I just hope that some of our favorite games, like the tug of war, and the scavenger hunt game that we didn't get to play this year will not be forgotten about."
Despite the obstacles of this year's homecoming, students keep a diligent mindset as they approach the rest of the school year. 
Student Council Adviser Michael McIntosh had a few positive words about this year's homecoming.
"I would like to make sure readers know just how hard everyone worked to make it memorable, including Mr. (Randy) Lau's sports broadcasting and Mr. (Gerry) Appel's news broadcasting classes," McIntosh said. "Special shout out to (senior) Madeline Knau for organizing much of the virtual aspects of the pep rally and the homecoming video."
Ms. Bonham emphasized her thoughts as well and kept herself motivated moving forward.
"We enjoyed seeing ALHS and the community come together to celebrate Homecoming 2020 despite the challenges of Covid," Bonham said. 
Leave a Comment
About the Contributor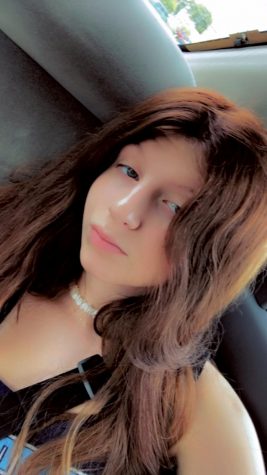 Ella Zaborsky, Feature Editor
Ella is a junior at ALHS and this is her third year on staff. She is also a freshman at IWCC through the ECA program where she is earning her Associate's...