Get prom-pared for the 2021 prom
Due to the pandemic, the dilemma of whether or not prom will take place this year at AL has been in the air. According to an email sent to seniors, prom will take place on April 24. However, questions have been raised about who will be able to attend.
Joel Nelson, an ALHS Mathematics teacher, gave insight on the matter. 
"ALHS juniors and seniors will be allowed to attend prom," Nelson said. "No students from outside of AL will be allowed to attend prom."
In order for the dance to be safe and successful, certain guidelines must be followed. 
"We will be following the same precautions that we have followed all school year," Nelson said. "If you feel sick, have a fever, or other symptoms, students should not attend prom."
Ella Hanson, a junior at AL, voiced her thoughts on following these precautions for prom.
"I am very happy that they have decided to have prom this year, even with extra guidelines," Hanson said. "I think that prom is an important part of high school that I wouldn't want to miss out on. I am happy to follow any guidelines that might be put in place to keep everyone safe." 
According to Nelson, masks will be required and expected to be worn. Senior Hannah Alexander is supportive of wearing masks to prom.
"I am perfectly okay with it because you can find a fancy face mask to wear with the dress or suit," Alexander said.
Senior Madeline Knau agrees.
"I think it is a great idea to wear a mask to prom," Knau said. "I know everyone wants to stop the spread of COVID-19 and I think wearing a mask will help slow it down. Especially with everyone being so close to each other."
Nelson also insists on some further details that are important to keep in mind for this year's upcoming prom events. 
"It is also important to note that we will be following all district, county, and state guidelines about holding events."
Leave a Comment
About the Writer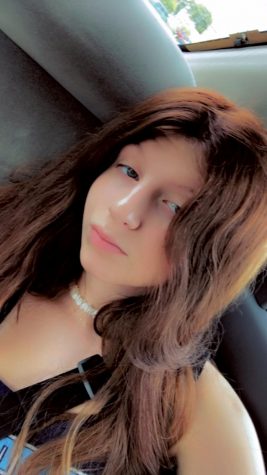 Ella Zaborsky, Feature Editor
Ella is a junior at ALHS and this is her third year on staff. She is also a freshman at IWCC through the ECA program where she is earning her Associate's...