Tips and tricks to help you ace the ACT
The American College Test, better known as the ACT, is a pivotal moment for many high school students. It is the test that will typically decide which colleges and universities one might be allowed access to attend. It is also a test that provides a large amount of stress for students, seeing as it can be a large factor in the next few years of their lives.
"Many colleges use a holistic approach when making admissions decisions," senior counselor Larella Rangel said. "Consideration of multiple factors is weighed.  Beyond courses taken in high school and the rigor level of those courses, which are the top factors for most college admissions decisions, the ACT is still an important factor in the admissions process."
The test itself covers the four basic subjects in school: English, reading, math, and science. Students can also choose to take the writing section, which will add an extra 40 minutes to the 2 hours and 55 minutes it takes to complete the mandatory four sections.
TAG coordinator Sarah Steinmetz teaches an ACT Prep course at ALHS, helping to prepare students on the test by offering different testing strategies and practice tests.
"The more you practice problems on the ACT the better prepared you will be with the content and timing," Steinmetz said.
While practice tests are just one way of studying, there are other strategies, some of which seem to have worked well for junior Chrys Smith who took the ACT in April.
"I had a friend who would meet up with me every Monday and we would quiz each other on the subject for that week," Smith said. "I would study at least 10 to 20 minutes every night on each subject."
Smith plans on taking the ACT again in the coming months, as senior Zoe Lutz did.
"Use your first one as a baseline and work upwards from there if you need," Lutz said. "You can use a book if you can get one for free, but there are enough free resources, use them."
Leave a Comment
About the Contributor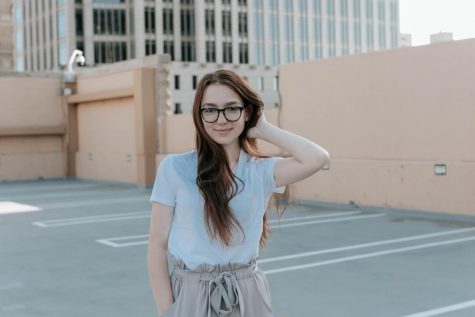 Emma Thompson, Co-Editor-in-Chief, Lifestyle Editor, Co-News Editor
Emma is a senior at ALHS and this is her third year on staff. She enjoys baking, reading, and playing music. She is also involved in show choir, NHS, and...