ALHS marching band to represent in State competition
Oct. 16 is going to be a big day for ALHS band students. After working a great deal, band members are going to State for marching band. All schools in Iowa have an opportunity to join in this experience. 
According to band director Taylor Matuszeski, State is a different experience for band students than what many would think of it to be. State is more for feedback, and learning to get better with skill. This opportunity is not competitive, but more for a great experience for students to go and play with other band classes, and learn more. The band competes against themselves to focus on how they can get better, and how they work together. The State festival is judged by six categories, and it consists of the student's performance, form, and the repetition of movement throughout the class. 
Matuszeski has been working to get his students prepared for State and their performances. 
"We prepare really hard for State with lots of practice, Monday through Friday," Matuszeski said. "Students also perform at football games and festivals."
Matuszeski explains that this is not what you would typically think when a group is going to State. There are many reasons as to why one may think that this is a good experience for everyone involved. 
"There is healthy competition in many things," said Matuszeski. "The purpose of music is to bring many things together. The competition isn't the purpose for why a general population listens to music. We are there to lift the spirits of the audience."
Makenzie Widtfeldt is one of the band students who have been preparing for state. She is one of the band members who is nervous. This happens to be because of the size of the band. 
"The less people there are, the more mistakes you can see," Widtfeldt said "We are out in the open."
Even though Widtfeldt is nervous, there are still many things to look forward to about it. This is a great opportunity for all the members. 
"I am excited," Widfeldt said. "Seeing all the other bands play it's going to be exciting." 
This is also the first year for many band members. Because of recent events, State has not been executed as it has before. 
"We have already had a lot of practice so I feel like our band is ready," said Widtfeldt. "This is our first year. The seniors are the only ones who have ever marched for state."
Even though this may be new to a lot of the band members, they have had a lot of practice leading up to going to State. This has helped them to feel more prepared. 
Matuszeski said he is proud of all the work his students have done.
"We have been small, but we carry ourselves," he said. "We are little and proud."
View Comments(1)
About the Contributors
Presley Patten, Reporter
Presley is a junior at ALHS, and this is her second year on the newspaper staff. Presley loves to play volleyball, write, and hang out with her friends...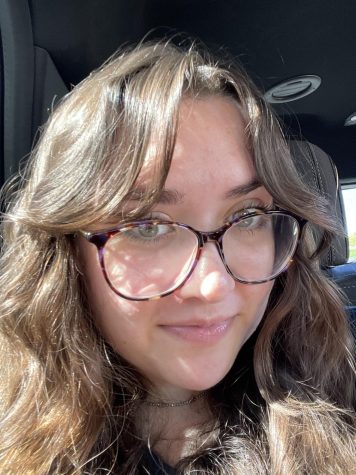 Zoe Spearman, Reporter
Zoe is a sophomore at ALHS. This is her first year being on staff. She is also a part of the ALHS student council and in Louder Than A Bomb. In her free...