College and Career Readiness Week kicks off in CB schools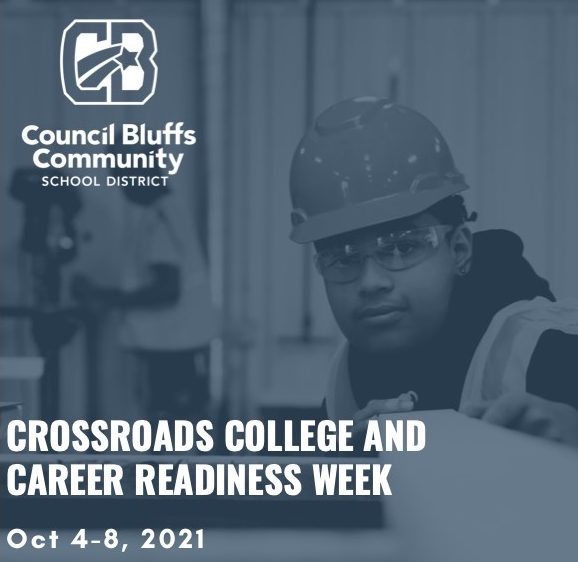 This year, College and Career Readiness Week is going to be filled with different opportunities for students to explore different routes to take after high school. AL will have various types of activities that will feature different help options and exploration of colleges. This schedule of events is from Oct. 4 to Oct. 8. Guidance counselor Valarie Hallagan who has partnered with guidance counselor Larella Rangel to set this program up, believes it is extremely beneficial for students to try and attend these events. 
"I believe that it is important for all students to be involved in these activities because every student has their own life experiences but not every student is exposed to a variety of opportunities," Hallagan said. "By students being able to participate in activities with lots of reps representing their colleges in different things like a college fair, they are given the opportunity to explore options that they may have never known about had they not attended these opportunities."
This is the perfect opportunity for underclassmen to start thinking about their future. High school goes by quickly and although you think you already know what your plans are after high school nothing is certain until you apply for colleges. This is where underclassmen come into play attending college fairs.
"I believe that it is important for all grade levels because even if a student has a plan or a dream for after high school when you are exposed to different opportunities that plan could change so no matter your grade level it is good to see different options," Hallagan said. "It's also a really good idea for them to try a class related to their desired field so that they can have an idea and experience what it would be like instead of jumping right into it after high school."
For several years, AL has hosted a career fair with other activities after school but never during the school day. This year, they have dedicated an entire week to hosting activities. Hallagan said this idea comes from the college fair they had always hosted, but this year is in an attempt to help get more students to these events. 
"For several years now there has been one big night where all of these events have occurred; however we wanted an opportunity where all students could attend without transportation or prior commitments conflicting with the schedule." Hallagan said. "The goal is to be an all inclusive event where all students have a chance to be involved and attend was very important."
Career and college readiness week is going to be full of helpful opportunities that no student wants to miss out on. This can be the first step in figuring out your future and what is next to come.
"As a high school student I would encourage you to think about your future, keep doors open, and try to get as much experience as possible while you're here so that during the week of college and career readiness week you can take advantage of the opportunities we have here at AL," Hallagan said.
Leave a Comment