Mobile food pantry provides help to local communities
A mobile food pantry is one way to efficiently bring the community a greatly needed necessity. Thomas Jefferson High School has been hosting a mobile food pantry since September. It takes place on the last Tuesday of every month from 3:30 pm to 6:00 pm. Anyone from the Council Bluffs community or the Carter Lake community can come and get food. 
Jessie Devereaux, former AL math teacher and now at TJ, has put her time into this food pantry. Wanting to get food out to anyone who needs it in the Council Bluffs or in Carter Lake has been a journey. 
"During Covid, Story Street Pantry and several others had to start distributing their food items in a different way to stay safe and socially distanced," said Devereaux. "When they moved to parking lots of schools and different businesses, they had way more people come.  So they decided to create a mobile pantry that would travel to these neutral locations at different times each month."
The goal to get the needed food to people in our community has been successful and continues to. TJ counselor Stephanie Ryan has put time and effort into getting this food pantry started. 
"When I started in the Counseling Office there were four cans in the food pantry. Just four," said Ryan. 
Story Street Pantry reached out to Ryan with the idea of getting the mobile food pantry to be at  TJ. Every month TJ finds new ways to improve the pantry, so it is simple and easy for the community to be aware of this accessible opportunity. 
"Every month the mobile pantry gets better," said Ryan. "We weren't set up well so it was a slow process. This month we have developed even more. We have had staff donate making signs. And people are donating their time."
The process of getting the food is simple and requires no cost. 
"A car will pull up and fill out an FDA form that includes their address, this is to make sure they live in CB and CL," said Devereaux. "No ID is asked for, no proof of income, etc.  They are given a list of items available in the pantry today, and the families get to decide which items and how many of each they want. We want them to leave with enough groceries to have food for the week, that they will eat and use."
The hopes of this program expanding are in place and being worked on. Ideas of having the food pantry at ALHS and other locations in the community have been expressed. Wanting to get the food readily available for everyone is important and being executed. 
"This program fills a need the community is currently facing.  The word needs to get out about opportunities that are available," said Devereaux.
Leave a Comment
About the Contributor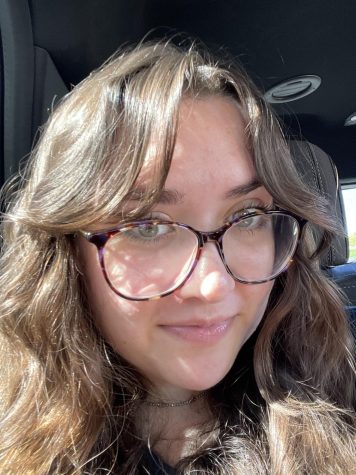 Zoe Spearman, Reporter
Zoe is a sophomore at ALHS. This is her first year being on staff. She is also a part of the ALHS student council and in Louder Than A Bomb. In her free...