AL renovating auditorium, adding outdoor classroom
Abraham Lincoln High School is getting a new look in some departments. If you have not already heard, ALHS is getting some renovations that will help to better the community. The two renovations are a remodeled auditorium and an outside classroom. 
The outdoor space has been something that has been on Superintendent Vickie Murillo's mind for a while.
"When I first arrived in Council Bluffs, (principal Bridgette) Bellows took me to the window and told me she would love to see students outside at lunch and for the classroom and I have always thought about that," said Murillo.
The renovations for the outside classroom are in the process of possibly starting in April. The outdoor space will be able to fit 30-35 students. This space could be used for classroom purposes and possibly even letting some students eat lunch when it is warm. 
"I hope the students love it. I think it will be a welcome area for AL. It will give the students something they will enjoy," said Murillo. 
The auditorium is one other part of ALHS that is in the process of being renovated. 
"I had noticed when I came to events at AL that it was time for the auditorium to have some renovations done, a facelift," Murillo said. "I had been working and thinking about it and wanted to meet with Mrs. Bellows to discuss what her vision was and what she would like to see and then she met with the other teachers in the auditorium and got their input and what they would like to see as well."
Steve Mandelko, the drama teacher at Abraham Lincoln, has some insight into what we might see and what might be coming our way. 
"I'm excited about the reworking of the entry to make it more of a lobby area, they're going to get rid of the old iron railings, a lot of cosmetic stuff and make it look more nice and modern," said Mandelko. "They're also going to redo the stage which I'm really excited about."
Finding time for the auditorium has been a struggle for the school. It is very important to the school that they do not interrupt any performances. According to Murillo, the summer is not enough time for the auditorium to get done. A calendar is being laid out to figure out the best window of time. 
"Our students deserve this, they deserve a great place to have performances. Plus we really want to have a great space for parents and family members to come and be a part of the performances and celebrate their work," said Murillo.
Adding these new parts of AL has a hope to help our community. Being able to provide something nice to our students, staff, and parents is on the way. 
"I think any time you have nicer facilities it draws attention, it allows students to feel more pride in the program and facilities, improving pride and excitement to be there and be a part of it," said Mandelko.
Leave a Comment
About the Contributor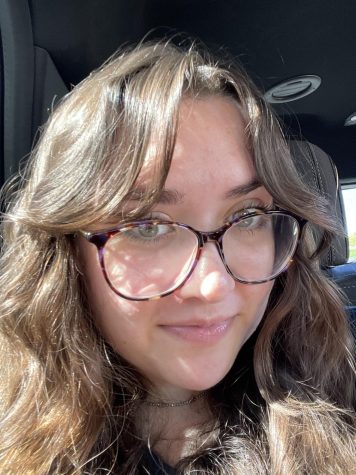 Zoe Spearman, Reporter
Zoe is a sophomore at ALHS. This is her first year being on staff. She is also a part of the ALHS student council and in Louder Than A Bomb. In her free...