BLink completes final phase
It can be frustrating to have to pay for internet access, but many Iowa residents have it easier with BLink. BLink gives access to free WiFi in many different parts of the Council Bluffs community. BLink is an outdoor Wi-Fi to help visitors, students, and citizens and can be used for email, web browsing, search, and many other things but is not used for gaming, streaming websites, or for media streaming. On Dec. 7, officials finalized the final neighborhood of BLink. 
BLink helps students be able to access homework, and communicate with teachers and students away from school. Some students are not fortunate to have internet access at home, and since the COVID-19 pandemic learning at home became something very necessary. 
"We value this unique BLink partnership to make the internet available so our students can use their district Chromebooks to safely access their learning materials and can connect with their teachers and classmates away from school," said Superintendent Dr. Vickie Murillo.
Mark Howard, CIO of the City Council Bluffs, described when and where each phase was completed and which point of Council Bluffs it goes through, and where the internet hits. As each phase was mentioned by Howard, there were students from schools in Council Bluffs to put up the phase they were given. Parents were able to come to see their kids and other students. They were able to see the process of each phase getting put on the map and see how close everyone was to completing the BLink network. 
"We are so pleased to have the Abraham Lincoln High School neighborhood as part of the BLink network and I am really excited that we have students from every one of (our schools)," Murillo said. 
Phase one was completed in 2015, and included areas north of Broadway near Wilson Middle School and Roosevelt Elementary School. Phase two was completed in 2016, including areas north of Broadway near Charlie Park and Robertson Park. Phase three was completed in 2017 and includes Bloomer Elementary, Children's Square, and Skate park. Phase four was completed in 2018 and includes neighborhoods from S 16th Street to S 22nd Street, and from Broadway to 9th Avenue. Phase five was completed in 2019, going through neighborhoods north of Broadway into Franklin Elementary.  Phase six was completed in 2020, phase six goes through the south of Broadway near Thomas Jefferson High School, Edison Elementary, and Rue Elementary. Carter Lake was also completed in 2020, to help learn during the Covid-19 pandemic. Phase seven was completed in 2021, and includes neighborhoods near Longfellow Elementary, Sunset Water park, and Sunset park. Finally, phase eight was completed in 2022, including neighborhoods from Mcpherson Ave to Mall Drive near Valley View Drive.
While some students at AL have to use BLink network, assistant principal Rob Lindquist thinks this network has benefitted students. 
"I think BLink has impacted students at AL because it's giving them an opportunity to use the Wi-Fi network at home, as well, at school just for access to do homework, access to google classroom, and other products we use," said assistant principal Rob Lindquist.
Leave a Comment
About the Contributor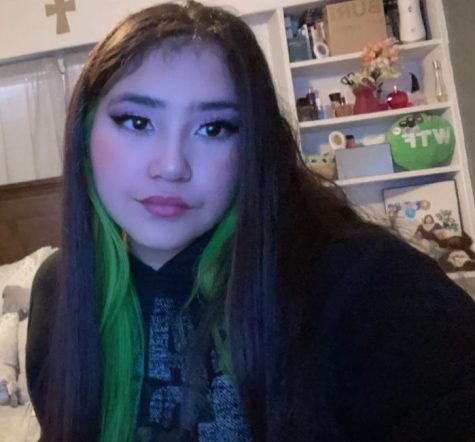 Lenis Rangel, Editor-In-Chief, Editor-In-Chief Los Ecos, News Editor
Lenis is a senior at ALHS, this is her third year doing newspaper. She likes to work and when she is not working she is hanging out with her friends or...