Crescent Elementary closing next year
As of the final school board meeting in March, Crescent Elementary will be closed after this school year. The decision had been made after declining enrollment over the past five years. While it came with much pushback from the Crescent community at the Board of Education meetings on March 14 and March 28, its closure was made definite.  
Enrollment rates have been declining since the 2016-2017 school year. In the 2016-2017 school year, the on-site enrollment was at 85. Enrollment fell to 75 in 2017-2018, 73 in 2018-2019, and 77 in 2019-2020. It dropped to 55 students in the 2020-2021 school year for onsite enrollment due to the Pandemic. While it grew to 74 students for 2021-2022, it fell to 64 students for this year. 
"The school has experienced low and declining enrollment, currently serving 64 students in person, with an average class size of 11, compared to the average of 23 students per classroom across all other elementary schools," Superintendent Dr. Vickie Murillo said. "Unfortunately, many families in the Crescent attendance area choose to go to other schools in and out of our school district, which negatively impacts enrollment at Crescent Elementary." 
This decision is also economically effective in terms of the district. While the economic benefits are not the main reason for the school's closure, it is a definite factor. 
"…The projected cost savings of closing the school is more than $900,000 annually. At a time when school districts have inadequate funding, we made the difficult decision to recommend the cost-saving measure of closing Crescent," Superintendent Dr. Murillo said.  "In 2016, the Board of Education had considered closing the school but decided to keep the school open. At that time, there were about 85 students. Despite efforts to increase enrollment over the past six years, enrollment declined further."
The district redrew the enrollment maps of College View Elementary and Lewis and Clark Elementary to each include sections of the map of Crescent Elementary with Lewis and Clark taking the majority. Families in either of these districts will have another option and the staff will have more opportunities for work. Crescent principal Devin Shoening explained this.  
"Based on their home address, students will attend either Lewis & Clark or College View. All faculty members have selected another open position in the district for next school year," Schoening said.
The community of those still at Crescent came to its defense at the final Board of Education meeting about the closure on March 28th. However, it was not enough to prolong its existence any longer. 
"The Crescent community is an important part of our overall school district community. I understand the close connections of our students and families in Crescent and their interest in having a hometown school," Murillo said. "This is the main reason why the consideration to close the school was not made over the past five years, and also why it has been more difficult than the closing of other schools in the past that have been located within our Council Bluffs city limits." 
Schoening said he sympathizes with the community of families who still go to Crescent and enjoy having a community school. He feels that as principal of the school, it is his job to help guide and navigate families through this situation. 
"…I can tell you that schools are important pillars in communities. So, any time a school closes there is a sense of loss that the community deals with. The Crescent families who have children who attend Crescent Elementary School love their school, and that can be a tough loss," Schoening said.  "…As the principal, I see my role as one that can help all students, families, and staff navigate a tough situation." 
The superintendent, Dr. Murillo said she and the rest of the school board are committed to making this transition work for the families. They believe that this transition and any issue that arises with it are well worth the benefits the students will receive. 
"We are committed to ensuring a smooth transition for students and families into their new schools.  We will host special open houses at Lewis & Clark and College View Elementary Schools this spring," Murillo said. "Each child attending their newly assigned school will be transported by school bus to and from school. At their new schools, students will have greater access to support services to enhance their academic development."
Leave a Comment
About the Contributor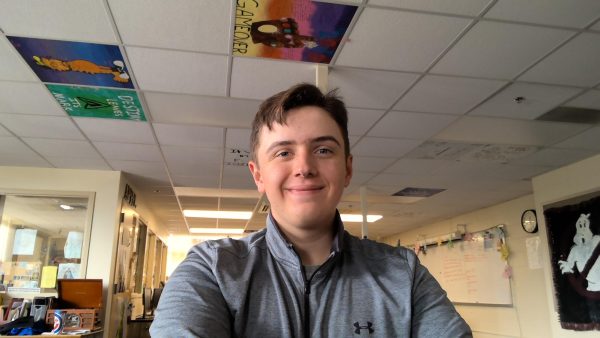 Dean Pope, editor-in-chief and news editor
Dean Patrick Pope is the editor-in-chief of ALHS ECHOES. This is his second year in the newspaper and his first year as editor-in-chief. Dean enjoys musical...