District adapting 'Safe+Sound Iowa' safety app
The world is always dramatically changing, world events and changes in laws impact everything in our world, including our school experience. Many people attending school have been looking for a program that could relieve some anxiety by having easier access to reporting suspicious behavior to keep our schools safe. Safe+Sound Iowa is here to fill that role. The program was created as a part of the governor's school safety initiative and is similar to programs such as Safe2Say South Dakota and OK2Say Michigan that are used to report events before they happen and get the proper authorities involved. 
The website works by letting anyone send an anonymous report, where they can add as much or as little information as they are comfortable with. The website then connects the user with an operator that has been trained in taking reports from the website.
Don Schnitker, the Bureau Chief of the School Safety Bureau is currently managing the project.  Through the website you can make a call, send a text report, or even download the app to report anything you see from your phone. The website is specifically designed to stop violence before it happens, so threats, sightings of weapons, and self harm are encouraged to be reported. 
"Our Safe+Sound call takers have been trained to use the software and respond to reporting party's concerns.  All call takers are trained Communication Specialists within the Governor's School Safety Bureau," Schnitker said. 
This tool will be used to assist administrators when a student does not feel safe reporting something in the building or simply does not have time. 
"I think it will provide me with a new information stream to keep students safe, and keeping students safe is my top priority." said John Crall, an assistant principal at ALHS  "My hope is that the app is implemented in a way that  maintains dignity and erases bias so that it is not weaponized against students." 
The Iowa Department of Public Safety and The Iowa Department of Education partnered with Navigate360 to develop the app and keep users, and their data, anonymous. Members of the project want to reiterate that this app/website will not replace the roles of school administrators however, and that reports should always be made to administrators in the school building if possible. 
"Whenever a threat is reported, in any manner, we take it seriously as administration," said assistant principal Rob Lindquist.
Leave a Comment
About the Writer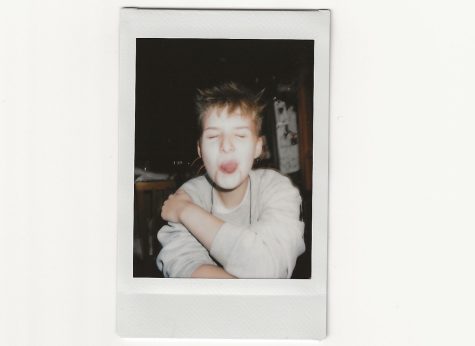 Cannon Wake, Graphic Designer
Cannon is a senior at ALHS this year and this is his second-year staff. He enjoys cooking, painting, and listening to music.